Events
Join us at an event to learn more about taking an entrepreneurial approach to research translation.

This workshop is a hands-on chance for you to discover how to prepare a strong application for the Awards. We are looking for researchers from across the academic spectrum to bring new perspectives to the Awards. Join us for one of the sessions to:

1. Hear from current and previous Awardees about the benefits of Zinc's programme of support for you and translating your research into impactful products and services.
2. Learn through an interactive session how to take an entrepreneurial, problem-led approach to improve the quality of later life.
3. Discover how to create a strong expression of interest for the Awards and meet fellow researchers interested in creating impact beyond academia.
Duration: 1 hour
Speakers: Tim Shakespeare (Zinc), Former and current Catalyst Awards holders
Dates: Thursday 8th December, 1-2pm | Thursday 5th January, 12:30-1:30pm | Wednesday 11th January, 11am-12pm | Tuesday 17th January, 12-1pm | Wednesday 25th January, 10-11am
Please join us to discuss how the UKRI Healthy Ageing Catalyst Awards can benefit researchers at your university, and learn how to best support researchers who are applying for the Awards.
This is an information session for those working in professional services, including innovation, researcher development, and tech transfer offices.
Duration: 1 hour
Speakers: Tim Shakespeare and Beth Massam (Zinc)
Dates: Monday 7th November, 12pm | Monday 5th December, 12pm | Monday 9th January, 12pm
Discover how your research can impact later life
Our events will explore the Catalyst Awards and how you can translate your research to impact later life.
It's highly recommended that applicants attend a January workshop as you'll take the first step in our development-focussed application process.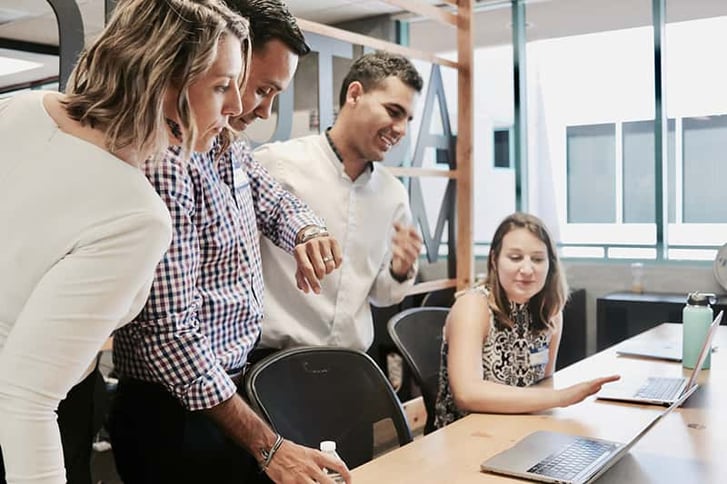 Register below to join a Catalyst Awards Development Workshop